You are here:
FREQUENTLY ASKED QUESTIONS
Frequently Asked Questions About Personal Training
How many times per week should I train?
There's no magic number. But typically we see the best results in clients that train 3 or more times per week. It's different for everyone however. We've had clients that did 2 half hr sessions per week for 12 months and lost 100 lbs. It doesn't seem like enough training time to have that much of an impact, but the reality is one half hr training session with us is the equivalent of about 3 hrs of working out on your own. The more sessions you can do the quicker your results will come, but any amount of training is going to make an impact. How long will it take to see results? This is another area where the answer is different for everyone. If you're doing several training sessions per week, supplementing your training with some cardio on your off days, and sticking to a proper eating regimen, you can expect to see noticeable changes in your body in the first 4-6 weeks. The harder you work and the better you eat the quicker the results will come for you.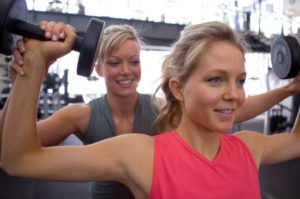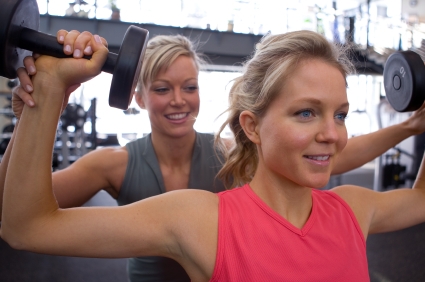 What kind of workouts should I be doing on my off days from training?
It definitely depends on your training frequency and what your goals are. But usually we want clients working out at least 5 days per week. We will design you specific workouts to do on your non training days. Usually they would consist of a good deal of cardio and some supplemental strength training. What does training cost? It's different for everyone based on how often you want to train. An average per session cost is $30 for a half hr and $50 for an hr. So a client could be doing anything from 1 half hour session per week at $120 per month to 4 one hour sessions per week at $800 per month. We are open to offering discounts for couples or small groups, as well as active military and veterans. No matter what your financial situation is, we guarantee we can put together a program that will meet your training needs, while keeping you within your budget.
How do I find a good personal trainer?
There are a lot of good trainers out there, and believe me when I say that every one of us believe we are the best. In my experience, the only real way for a customer to know for sure if a trainer is good, is to actually do a training session with them. That's why every customer that is interested in Georgia Personal Training is offered a free 1 hr training session upfront before money is even discussed. We can talk to you all day about our credentials and experience, how much better we are then our competition, and how many people we have helped, but the reality is you must experience our training style and approach first hand to really understand how good it is. Once you have experienced a truly elite training session you can easily compare and contrast our training style to others you may have tried and most importantly to your current exercise regimen. It's then easy to see the value in training at GPT and to realize that your goals are truly attainable.